CAE Advanced Composite Materials and Structures Research Division
Director
Jun Koyanagi : Professor, Department of Materials Science and Technology, Faculty of Industrial Science and Technology
Research Content
Engineering research was conducted on advanced composite materials and their structures using computer-aided engineering (CAE) software to achieve partnership between industry and academia
Objetcitves
The main objective of our research division is to create deeper relations between academia and industry and to boost the number of industry-ready CAE engineers significantly through engineering research using CAE technology with a focus on advanced composite materials, including carbon-fiber-reinforced plastic (CFRP) and their structures.

CAE Advanced Composite Materials and Structures Research Division,The Research Highlight, 2018
Engineering research was conducted on advanced composite materials and their structures using computer-aided engineering (CAE) software to achieve partnership between industry and academia
Here at the CAE Advanced Composite Materials and Structures Research Division, we aim to establish strong academic—industry collaboration by effectively utilizing computer-aided engineering (CAE) software to (1) conduct engineering research through the development of materials at the molecular level (via the molecular orbital theory and molecular dynamics method) and (2) design actual structures or execute molding simulations and fracture analysis from destruction simulators (which employ the finite-element method and particle method). Because the members of our research division can cover a wide range of materials and structures, as shown in the figure below, it is possible to increase their suitability for the needs of the industry. In other words, the division will become a major receiver to entrust with and take on collaborative research. Through this research, the division will improve the brand recognition of Tokyo University of Science in Japan by deploying a large number of well-trained, well-equipped CAE engineers for the industry where they will make great contributions.
Until now, CFRP has been primarily used in aerospace applications, but, in recent years, it is starting to become widely incorporated into the automotive industry as well. Our engineering research division aims to provide solutions to the issues/needs of the industry. More specifically, to make CFRP more widely used by the automotive industry, at the very least, the following three points require improvement:
1.  Moldability of CFRP: be able to cast parts made from CFRP in 1 min while maintaining its high quality;
2.  Impact characteristics of CFRP: doubling its current impact energy absorption;
3.  Its unique design: not all metallic parts need to be replaced with CFRP, but, rather, new automotive parts unique to CFRP, while taking its moldability and impact characteristics into account, need to be designed.
However, with the recent advancements in computer capabilities, the use of numerical analysis tools is becoming more familiar. By utilizing CAE software, it has become normal in recent years to reduce the costs of experiments and speed up developments. Our research division makes use of CAE software to approach and solve a variety of research issues, such as the aforementioned improvements to CFRP. One of the major features of our research division is the way in which we cultivate our students so that they are ready to contribute to society right away. This is highlighted by allowing the students to conduct research through their graduate/ master's/doctoral theses that meets the needs of the industry. Also, through the work of our experienced, talented alumni, we intend to create a synergistic partnership with industry that allows the Tokyo University of Science to obtain funding from its commissioned research. To educate and conduct research based on a strong relationship with industry is another major characteristic of our research division.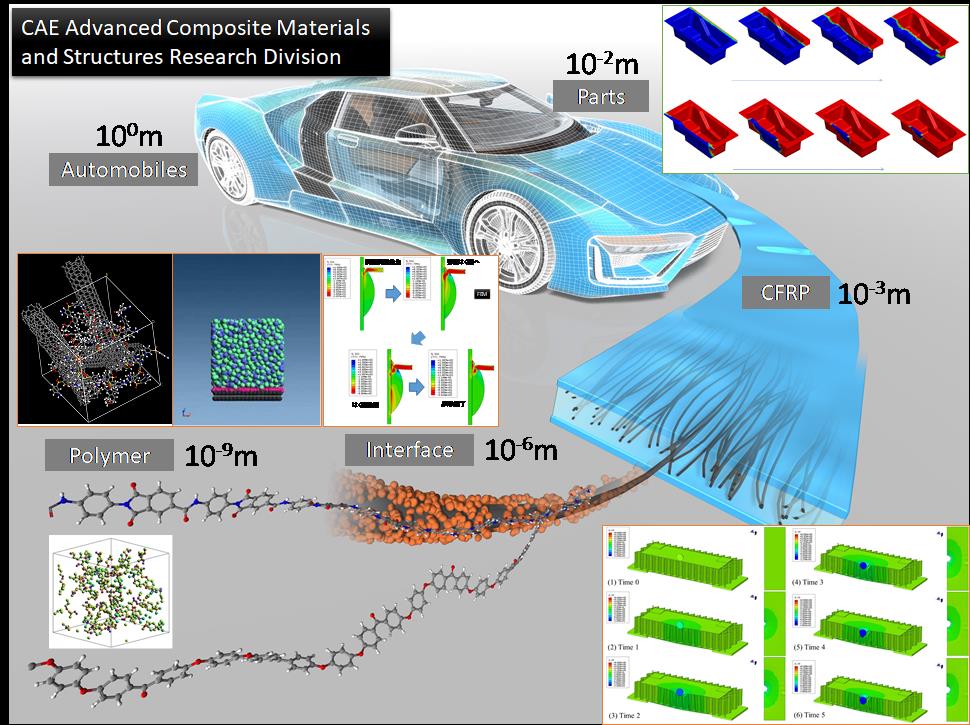 Fig. 1 Overview of research range covered by our group
Future Development Goals
The aim is to further the academia–industry partnership through collaborative research on the subject of advanced composite materials and structures conducted individually by our faculty members, while also cultivating more CAE engineers. We also intend to expand this development greatly from the second year onward.
Message
The CAE Advanced Composite Materials and Structures Research Division aims to:
– Conduct research focused on composite materials, which are undeniably the material of the 21st century;
– Build strong relations with industry through engineering research utilizing CAE technology (which has become mainstream in recent years);
– Apply the motto "be equipped" when cultivating CAE engineers, the demand for whom has grown in recent years, and preparing them for industry support.