Water Frontier Science & Technology Research Center
Director
Hiroharu Yui : Professor, Department of Chemistry, Faculty of Science Division 1
Research Content
Developing sciences of water structures, wetting, and flow on the surfaces of various materials and their application.
Objetcitves
Development of basic researches and control technologies of water structures, wetting, and flow at the surfaces of various materials that promote regenerative medicine, lowfrictional machinery, and so on.

Water Frontier Science & Technology Research Center,The Research Highlight,2018
Water is ubiquitous and an essential substance that flexibly hydrates various molecules. It plays crucial roles to assist structuring and fulfilling our organs and also brings oxygen molecules and nutrition to every cell in our living bodies. Further, water also exists on the surfaces of materials that surround and assist our ordinal life under ambient conditions with adequate humidity. Although these water molecules are not visible, they crucially affect the maintenances of our living bodies, industrial
manufacturing processes utilizing catalysts and machines, and the functions of materials utilized in transport machinery such as cars, ships, and aircrafts and inmedical ones such as artificial heart and blood vessels.
However, surfaces of the materials are generally very complicated. For example, they have physical surface roughness beyond the atomic-scale and various chemical functional groups that change according to the environments, and take three dimensional matrix structures in living bodies. It has been difficult issue to selectively measure water molecules on these materials' surfaces and to study them by conventional theoretical approaches and simulations. To develop novel technologies,
it is crucial to understand water structures and dynamics on these complicated surfaces. For the deepening of the basic science of these water molecules, collaborative and interdisciplinary researches are crucial by combining (1) Materials formation with controlled surfaces with nanoscale precision and with chemical functional groups, (2) Selective in-situ measurement techniques with high spatial and
temporal resolutions, and (3) Multiscale theoretical approaches and calculations.
Our research center was established on Nov. 2016 by the aid of the research promotion program organized by the MEXT Japan for the purpose of the foundation of an international research center for the water on materials' surfaces. The center address the local structures of water molecules in the vicinities of the materials' surfaces in nanometer scale, and their wetting and flow dynamics ranging from the nanometer to micrometer scales. Our main purpose is to deepen the fundamental
science that provides us an integrated view of correlating water structure, wetting and flow dynamics in multiscale on materials surfaces. These basic researches contribute to enhance the functions of the materials' surfaces by controlling water structures and wetting and flow dynamics on them. Based on these science and technologies, we pursue the contribution to the development of healthy, low energy-consuming sustainable future societies through the productions of biocompatible materials for regenerative medicine and low-frictional materials for various machineries.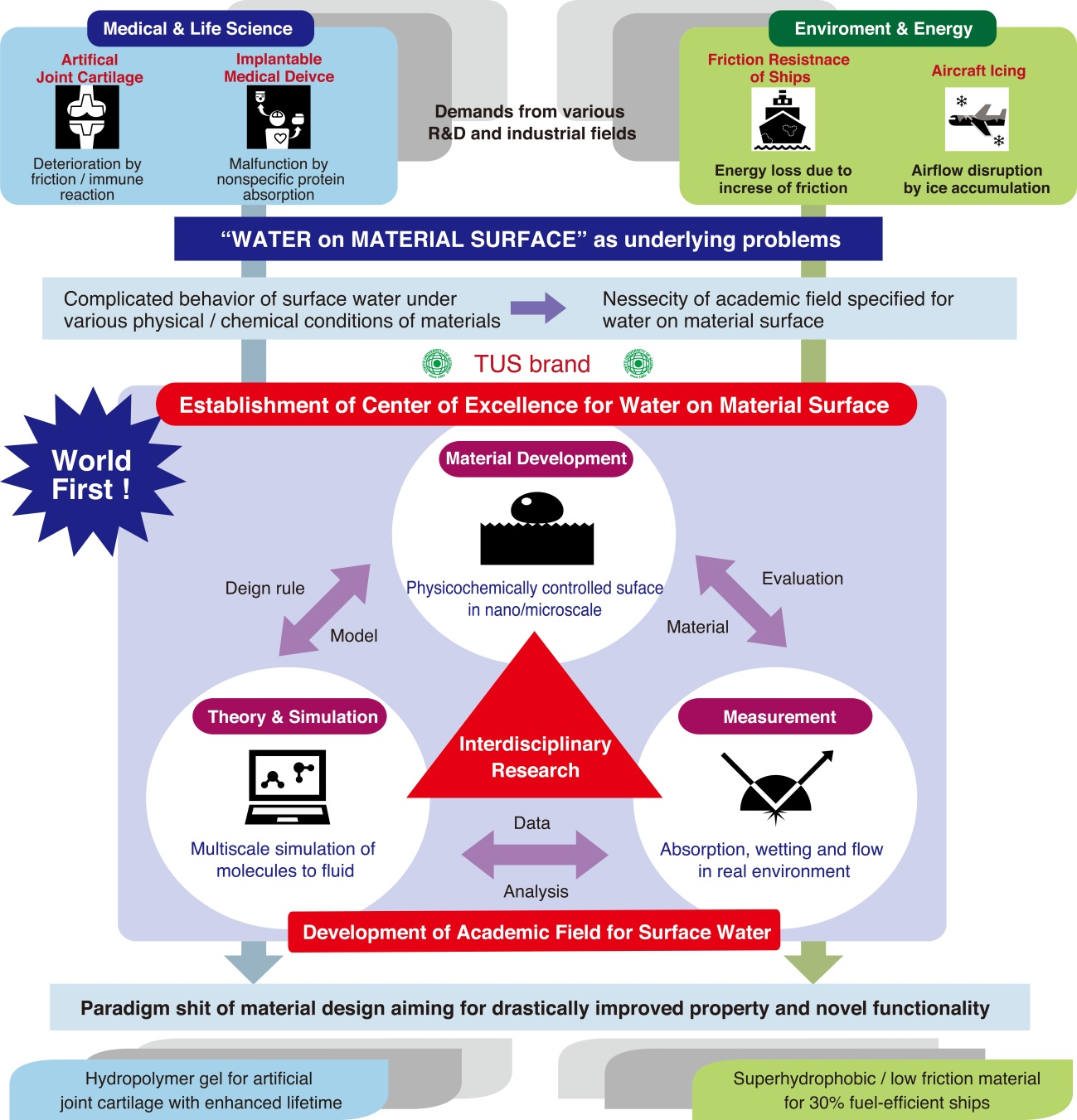 Figure 1. Background for the establishment, the aim and our collaborative activities, and the future scope of our research center.
W-FST center is composed of 6 groups (G1-G6) as follows, where the member efficiently research and discuss on focused topics.
G1 Materials' Surfaces
G2 Bio-Interfaces
G3 Basic Researches on Wetting and Flow Dynamics
G4 Basic Researches on Theories and Simulations
G5 Measurements and Controls on Flow Dynamics
G6 Analyses and Applications of Aqueous Environments
In each group, researchers collaborate for the productions of materials with nanometer-scale precisions, for the development of specific measurements instruments, and for theoretical and simulative approaches to solve challenging problems. Further, through the inter-group collaborations, we will promote science and technologies of the water on materials surfaces as a world-wide characteristic research center.
G1 and G2 are the groups for the production of materials surfaces finely controlled with nanometer-scale precision. G1 mainly studies materials for energy-saving, such as for low-frictional surfaces and for stable energy storage. G2 develops biocompatible hydropolymers for artificial joint cartridges in regenerative medicine.These groups study on the correlations between the local structures and dynamics of water on materials' surfaces and their various functions. These groups also develop new instruments that enable us to measure local structures and dynamics of water molecules with in-situ conditions.
G3 and G4 are the groups for basic researches of water structures and dynamics on materials' surfaces, which crucially affect their functions. G3 focuses on the wetting and flow dynamics of water on materials surfaces whose hydrophilic and hydrophobic natures are finely controlled. G4 aims to develop integrated theoretical and simulation methods that can address local water structures, and wetting and flow dynamics that correlate with each other in multiscale manner.
G5 develops novel diagnostic and analytical devices that are based on a finely controlled wetting and flow dynamics. G6 develops new analytical methods and reaction schemes based on a characteristic nature of water that hydrate almost every natural molecule. These newly produced devices and analytical methods will contribute to the development of prosperous longevity, low-consumption, and
sustainable future societies.
New materials with controlled surfaces produced by G1 & G2 and new devices and analytical methods developed by G5 & G6 provide ideal research targets for G3 & G4. In turn, newly developed fundamental theories and simulations by G3 & G4 will be helpful for advancing the functions of materials (G1 & G2) and for designing novel devices and analytical methods (G5 & G6).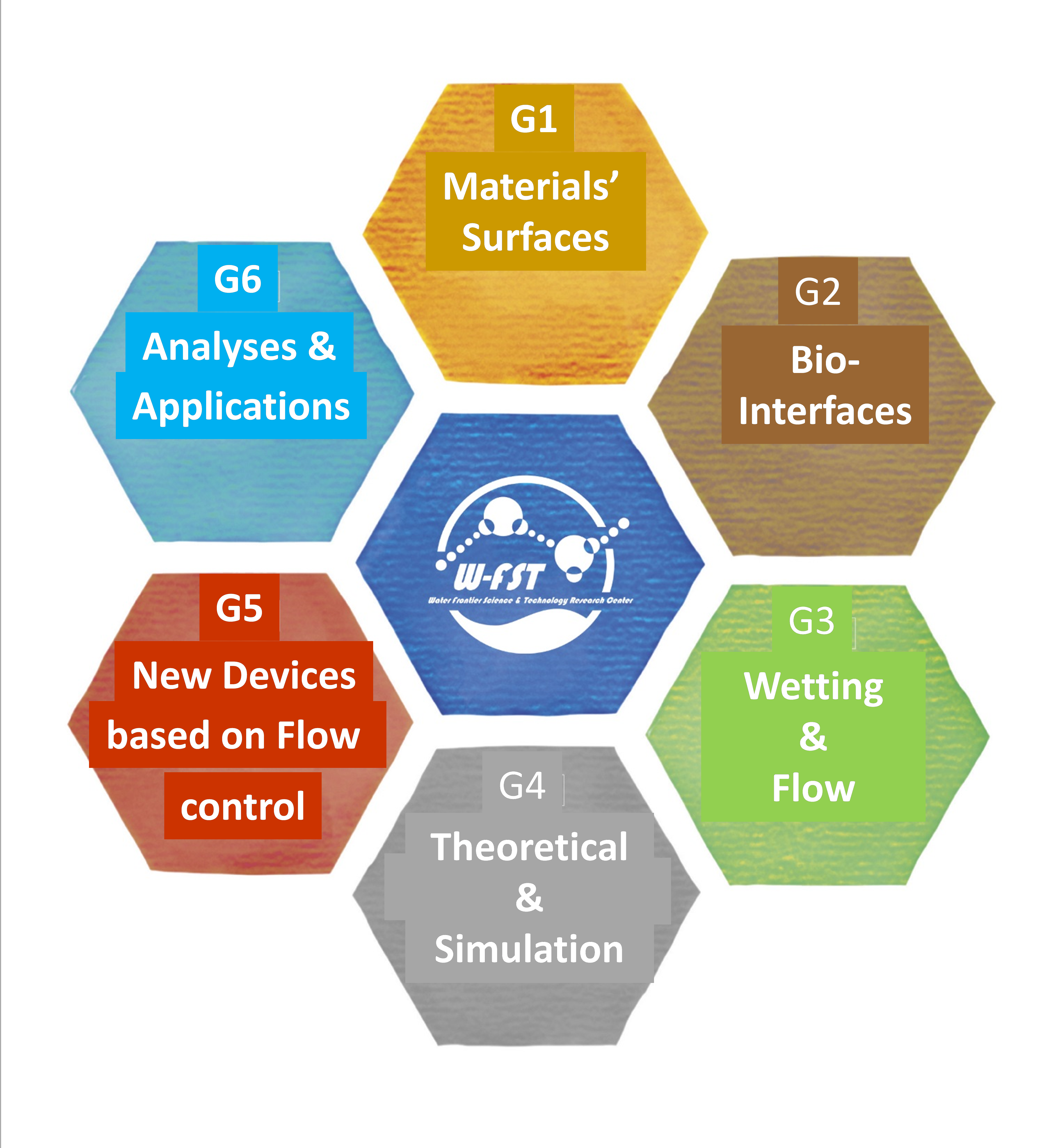 Figure. 2  The roles of 6 research groups in our center and their interdisciplinary collaborative researches.
Future Development Goals
As a worldwide research center, we promote the research and education of water on various m aterials' s urfaces by the collaboration with companies, medical center and research institutions in the world.
Message
This center is founded by the research branding program organized by The Ministr y of Education, Culture, Sports, Science and Technology (MEXT) Japan.
We will push the sciences and technologies of water on materials forward to realize a prosperous longevity
and low-energy consumption society by integrating intelligence and powers of the researches and students
through worldwide collaborative researches.