Research Center for Space System Innovation [ SSI ]
Director
Shinichi Kimura : Professor, Department of Electrical Engineering, Faculty of Science and Technology
Research Content
Living in space, bringing benefits to earth! -Trial for Space-Terrestrial Dual Development on Space Living and Spacecraft-
Objetcitves
To develop a virtuous cycle between earth and space research and solve various problems common to both.
Living in space, bringing benefits to earth! -Trial for Space-Terrestrial Dual Development on Space Living and Spacecraft-
Background of SSI Establishment
In recent years, space research has gained considerable attention. Space systems are multidisciplinary, and in addition to aerospace engineering, require expertise of various domains. As exemplified by recycling-based living in the closed environment of space, technologies required for humanity to reach into space are closely related to solving various earth-related problems, such as sustainable development and a recycling society.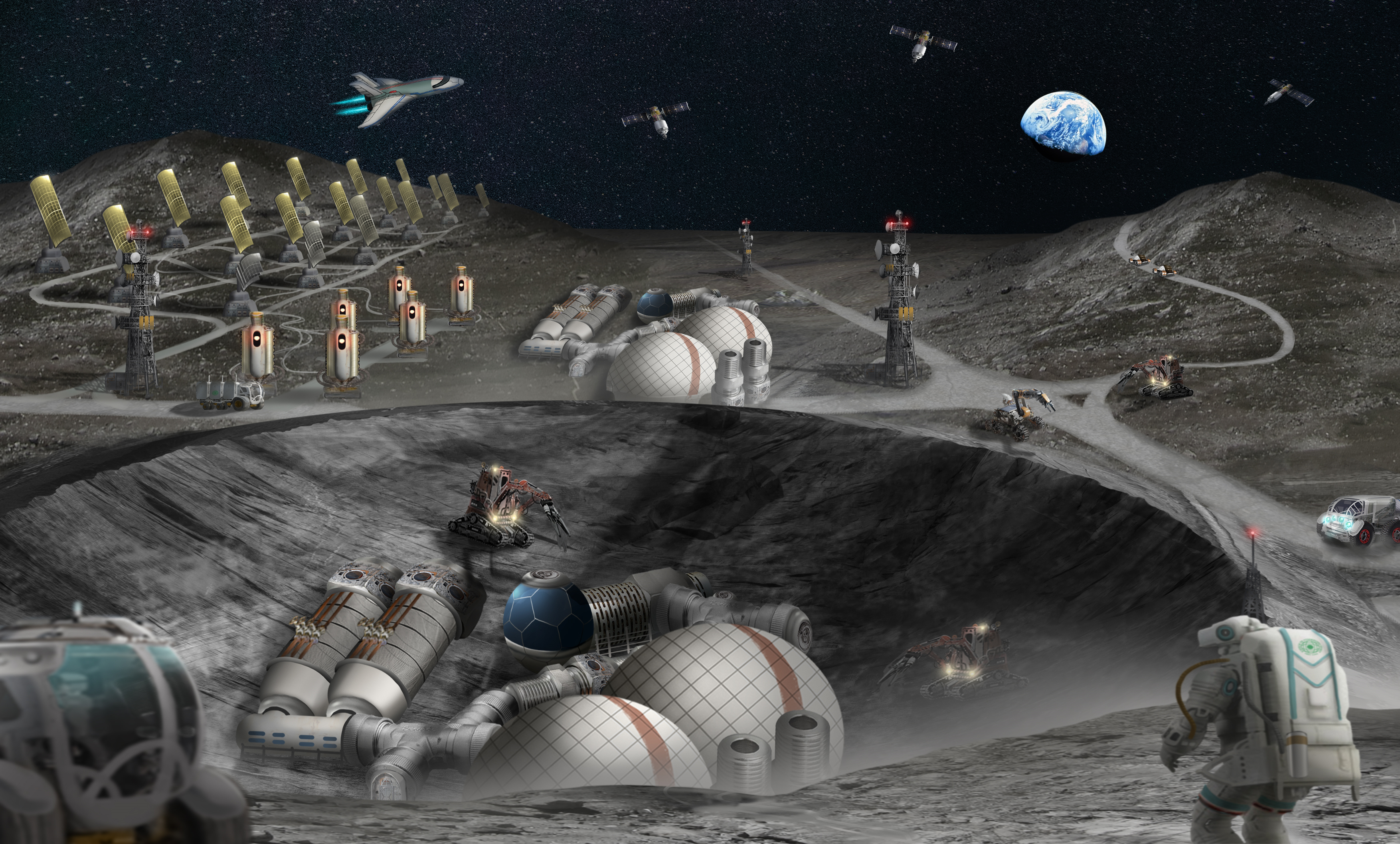 About the Center
By pooling research and education activities related to space development and space environment utilization at Tokyo University of Science, the research center can be used for comprehensive analyses of various technological challenges, including research related to space travel.
The aim to is to develop a creation hub in which cross-disciplinary technologies and human resources can be pooled to form a virtuous cycle to solve problems common to both space and earth.
・By utilizing photocatalytic technology, which is the specialty of our university, we aim to develop life-support technologies in space and realize a safe and comfortable living environment on earth.
・We will demonstrate suborbital spaceplanes under development, and develop a new "space" market in partnership with the industry.
・The Research Center for Space Colony, which has been researching and developing space-stay technologies, will shift its focus to "dual development on earth and in space, and the development of space vehicles to bridge the two," to achieve strategic development.
・We will provide a place for education based on space research opportunities, secure and foster PhD students and young researchers, and develop an environment where they can experience "real" research.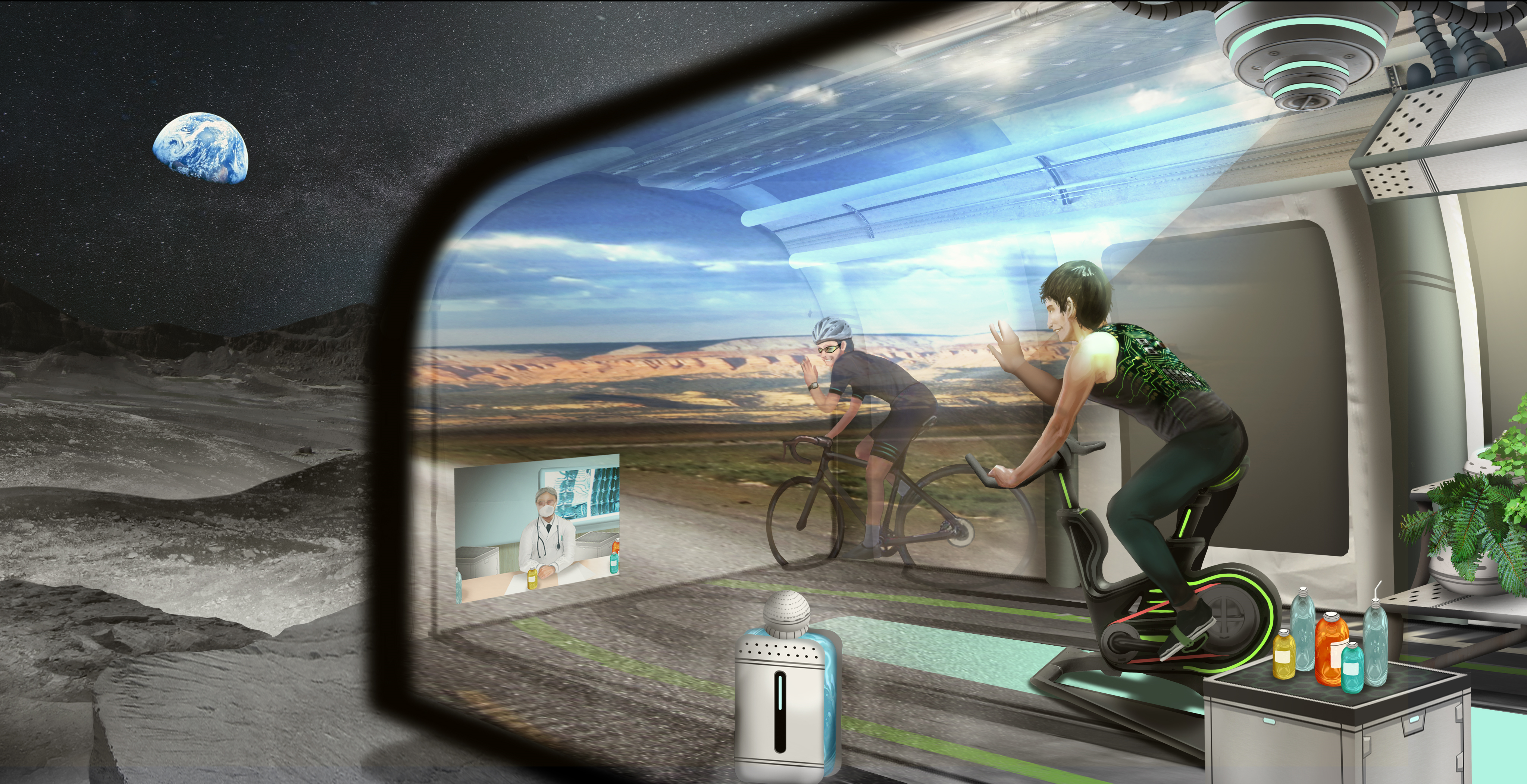 Research Organization of SSI
■Education Unit
-Education based on "real" technology and experience that can be used in space-
Utilizing Tokyo University of Science research, such as flight missions, rocket launches, theoretical research in astrophysics, and astronomical observations, for the purpose of education can be an incentive for both researchers and students. In addition to participating in numerous missions, we will cooperate with domestic and international space development organizations, space venture companies, and space development companies and actively use the results for education.
■Photocatalysis International Unit
‐Solving resource and environmental problems by using photocatalysis‐
Photocatalysts, such as titanium dioxide, can effectively decompose organic pollutants and exhibit antibacterial and disinfecting properties because of their strong oxidative decomposition. Considerable research is being conducted on artificial photosynthesis using photocatalysts (hydrogen production by water decomposition and generation of valuable substances by carbon dioxide reduction). By advancing these studies, we can address existing issues, such as environmental purification and energy production, on earth and implement solutions in space.
■Space Colony Unit
‐Advancement of space-stay technologies and promotion of their use, with a focus on space habituation‐
We will conduct cross-disciplinary research on various technologies related to clothing, food, and housing that have not been directly related to space so far, as well as infrastructure construction technologies, such as electric power and telecommunications, in closed environments. In addition, we will collaborate with companies and research institutes for the development of space-stay technology to allow humans to stay in an extreme closed environment for a long time. The results can be applied in case of common problems such as disasters or food scarcity on earth.
■Spaceplane Unit
‐Development of spaceplanes that can facilitate easy space travel‐
The Spaceplane Unit is focused on the integration of technologies including system optimization technology, fault-tolerant systems, LOX/LNG engine operation, autonomous navigation technology, composite airframes and propellant tanks, and legalization of commercial space transportation. This integration is necessary to allow travel to and from space using spaceplanes in a manner similar to airplanes under the motto "Space is for everyone."
Future Development Goals
Through technology transfer to collaborative private companies, RCSC aims to enhance state-of-the-art technologies that can improve life on earth and are usable in space.
Message
The goal of the center is to become an innovation-driven hub for outer space and earth research through collaboration with various entities. These collaborations will allow innovation by fostering excellent human resources. Researchers, businesspersons, and students can explore the frontiers of space.